Silicon Valley training camp - in Copenhagen!
What: Full day event
Who: Entrepreneurs & Investors
When: June 1st, 9:00-18:30
Where: Founders House x Startup Village
(Njalsgade 19, Copenhagen)
How: Be selected (sign up)
Effectively communicating who you are, what you do, why you are solving a problem and for who, is some of the hardest questions entrepreneurs need to answer. It might seem obvious to you, but getting that message across the table effectively, is hard. Clean code or a polished pitch deck doesn't just sell your vision - or does it?
Our goal is to educate every single Danish entrepreneur to be their best - and we have chosen Silicon Valley's best practises to do so. Through an action packed day with interactive workshops, we will improve not only your baseline - but elevate your company! This is not our ambition - this is our promise. Tell us your ambition and you can join us.
Check-in
Shake hands, pick up your coffee and network
Welcome
Practical details of the day
THE HANDSHAKE PITCH
What you say about your company in the first few seconds after meeting someone really matters. Learn how to make a killer first impression! All attendees will develop, and deliver, their Handshake Pitch and receive real-time feedback.
Short Building Elevator Pitching
The traditional elevator pitch is a myth; you don't have "a sixty story" building's worth of time to communicate your idea or company. Learn how to do it in about 30 seconds using the forms in your attendee handout packet.
Hack the Valley
10 tips and tools to effectively use personal networks to scale your company (how to guide)
Perfecting Your Investor/Customer Pitching
Learn how to create the best possible investor (or customer) presentation in the shortest possible time with just 13-16 main slides. This session will be laced with many real-world slide examples.
SCALEit afternoon
What is SCALEit - and welcome to investors and stakeholders from the Danish startup community…
Networking & beers with peers
As a principal in "Go To Market Consulting", based in the heart of Silicon Valley, Bills single professional goal is to help entrepreneurs accelerate their success. Since 1998 he has worked with early-to-mid stage technology entrepreneurs and venture capital firms' portfolio clients.
Bill spent seven years as the VP of Entrepreneur Development at Garage Technology Ventures, an early-stage venture capital firm that he co-founded along with Guy Kawasaki and Bill Reichert.  While at Garage, he earned a reputation for his expertise in providing portfolio clients with effective, hands-on, action-oriented strategic and tactical mentoring and coaching.
In 2004, Bill founded his own practice and extended his services to global clients.  He has consulted with literally hundreds of individual early-to-mid stage high-technology startups worldwide and successfully helped them polish and clarify their messages and refine their fund-raising and customer presentations.  Beyond being a leading "pitch doctor," his services also include revenue and pricing strategies, business alliances, business development and marketing.
Thousands of entrepreneurs worldwide have attended conferences or workshops where Bill has been a featured keynote speaker or workshop leader on entrepreneurial topics.
He has also held sales and marketing positions with a variety of companies, including IBM, and served as VP Sales at the software division of Apple Computer.
(the clip is from the first SCALEit trip in 2011 - can you spot fx Graduateland, Conferize and Churchweb?)
How do I sign up?
Scroll a half a page up - the sign up page is above you..
Do I need to be in a specific sector or stage?
No. But we only look for scalable technology companies. Other than that you should be passionate about your idea - ideally with global expansion ambitious.
What does it cost?
It's free, with a but. There is a no show fee of 50 USD pr. person: we have sponsored catering and a limited amount of spots.
I got the confirmation - do I need to bring anything?
Bring your self, maybe a laptop for notes - and a bunch of business cards! If you have investor ambitions bring a one page executive summary. Beyond that SCALEit and Founders House will provide you with everything else, including lunch and hang-out beers.
Do I receive a ticket or answer?
We will go through every application and get back to you with a confirmation before May 29th, 12:00am.
Where is Founders House / Startup Village
Founders House is located on Njalsgade 19 – 2300 Copenhagen S. If you are coming from central, take the Metro going to Vestamager and get off on Islands Brygge. When you get off the station – go to your left and follow the road down to Njalsgade 19.
LETS TALK!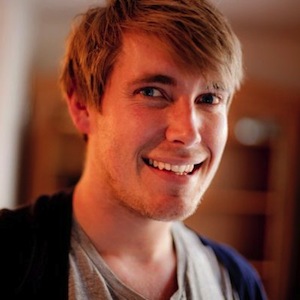 Søren Therkelsen Co-Founder of SCALEIT & Founder of Yggdrasil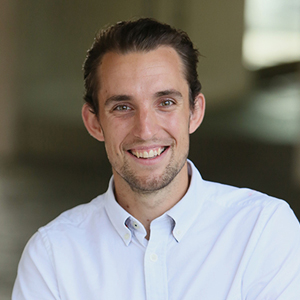 Christian Vinther Innovation Advisor, SCALEit & ICDK
We are powered by
SCALEIT HAS BEEN FEATURED ON